I think you will agree with me when I say: Launching a digital course is plain nuts!
It is a complicated process with lots of moving parts but we make it extra hard by working on all the things, all the time ?!
What really works to stop overwhelm before it sets in is to break down the work – and only focus on what is needed this week // today // right now.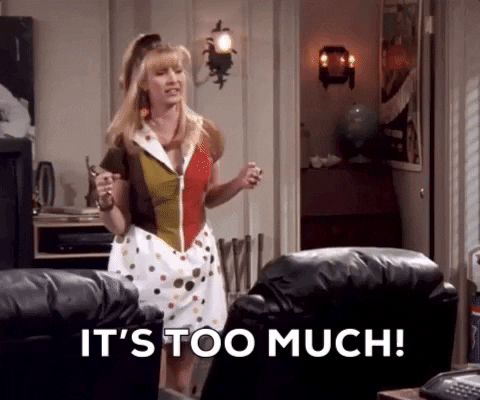 If you have Launch Plan in a Day  you know this… I break down any launch into phases (and then assign them into weeks, days, hours).
No joke, this works!  
It worked this morning…I was getting all flustered trying to write a perfect blog post (this one!), while also creating templates for my newsletter and a full editorial calendar process in ClickUp for my team (ha!).
10 mindless clicks on social media, 2 snack runs and a cup of tea later…I had absolutely nothing to show for. 
It happens all the time…so I have to #closealltabs, open my ClickUp plan and look at just the next task! 
And you are reading the result. 
Ok, so now that you are fully convinced that the way to finish that pesky course is to focus on one thing at a time…
let's look at the launch phases (the one thing) and how much time to allocate to each:
Phase 1: The Offer 
Everybody flies through this part and then cries when their launch flops! You should dedicate the second biggest chunk of time to refining your offer, promise, support, your ideal client's true wants, wishes and everything that goes into creating an offer that people really want to buy.
Add a rough outline of your course and a strategy for the launch in this phase.
Wanna know the steps I take to create offers that sell themselves? Get Launch Plan in a Day and never wonder what to do next to launch your course. 
Phase 2: Course Creation
Well that is if you want to create and then launch. I'm a big fan of 'pre-selling' or doing a course validation launch before you invest too much money and time creating it but that might not be your cup of tea and I get it.
When we talk about course creation, it really means finalizing your outline, creating the modules and lessons, slide decks, recording and uploading into your course hosting software (I use Kajabi but there are a ton of great options out there). 
You will likely get 'stuck' in this phase because you know so much about your topic and you will feel like you need to put everything in your course to get people the results promised. 
DON'T! 
Less is more here and you can always add bonus content if needed.
I like to think of the ideal content as something they can get results if they sit and work through in a day or less. 
Cut the fluff and move to the next phase asap.
Phase 3: The Launch and Marketing Assets
The longest phase because for most of us it is totally new. Your sales page, emails, etc carry the message and replace 'you' as the 'sales person' for your sales, so they take a lot of thought to create. I'm a big fan of templates and prompts and that is why I created Launch Firestarters – you have the option to add on when you buy Launch Plan in a Day.
Phase 4: Pre-Launch or List Building
The success of your launch is directly attached to your list and how well you promote it before you open cart. It is super important that you warm people up to you as the expert, the mentor…also critical to help them understand that they have an issue and your course will solve that problem for them. 
Simply put, if you try to have all those conversations once you open cart, people might not have the proper time to fully understand and buy.
Phase 5: Actual Launch
Shortest phase but the most energy intensive. It usually takes 5-10d but you gotta show up with all you got, afterall, if you don't believe in your product who will? Have as much as possible done in advance and clear your calendar during launch week.
Wanna know more about the phases?
Watch this 12min video here:
Now that you have a crystal clear view of the phases and how much time to dedicate to each, go get that plan scheduled out! 
Cheering you on,
Roberta
PS: Just before you go, can you let me know in the comments which phase are you in??