Read Time: 7 min
Implementation Time: 1 hour
Before we get into the goody goods, here is a quick peek at my shopping list for Black Friday (biz edition)
For Clients (yes, templates are sort of my love language 🥰):
Renewing for another year:
Ok, there is a lot for clients in there but I have almost everything I need to run the business and now I invest mostly in training for my team and ways to help clients get faster results (instead of a welcome box, I decided to curate funnel templates for the Sprint)
So if you are putting your program on evergreen or creating a new funnel, here is what you're gonna need:
FUNNEL MUST HAVES
1) ADS and POSTS
What is it: Paid ads and social media posts create 'traffic' to your evergreen funnels. You can't sell if people don't see your offer, so it's vital that you create content that attracts quality leads while repelling people that your program doesn't serve or help 🙂
What resources you need: You will need ads and promotional post GRAPHICS and COPY that are designed to convert (not your regular stuff).
Buy on Black Friday:
In real life: One of my ads to promote the Evergreen Sprint program…like it? Buy the template here.
​
2) PAGES
What is it: You will need pages to host your content and move your lead through the steps of the funnel. Most common pages you will need for an evergreen funnel:
Registration (lead magnet, webinar, challenge, book-a-call, etc)
Thank You (event or program thank you page)
Replays (webinar and challenges)
Sales Page
What resources you need: You need a website platform (I use Showit and most clients use WordPress or Kajabi) or a page creator (LeadPages, Flodesk new page creator tool, etc).
Buy on Black Friday:
In real life: Evergreen Sprint page I designed based on the Margarita Sales Page (totally different right?!)
Sprint client Thea used the Athena to create a webinar funnel in a couple of days
​
3) HOSTING
What it is: Software that hosts webinar recordings, your lead magnet PDF, program lessons and more so people can access through the funnel.
What resources you need: It depends on what you are creating but the most common resources needed are shared drives (Google, Dropbox) to share lead magnets.
Video presentations can be hosted for free on YouTube (accessed via replay page) or paid software like EasyWebinar or Demio (where you can control a lot of customer data like watch time, etc).
If your course or program has video lessons and downloadables, Kajabi is the top option to host the program and create student accounts while Searchie has upped their membership game this year.
Buy on Black Friday:
If you want an affordable (but glitchy) alternative to Kajabi + EasyWebinar for webinar funnels, I recommend Thrivecart + WebinarKit (lifetime for $690 + $97)…it will save you a pretty penny but you will need some tech skills to integrate and keep this tech running properly.
In real life: It is not perfect and the price is sort of hefty but the way information is organized inside Kajabi is truly amazing! Peek inside Straight to Evergreen
4) EMAILS
What it is: You will use emails to communicate, nurture, sell and deliver your evergreen programs, so it gets its own category in this list.
What resources you need: Email marketing software – can be part of all-in-one or a standalone.
Buy on Black Friday:
Kajabi (if you are already buying Kajabi, then use it for emails as well)
​Flodesk (50% off first year – budget friendly but you'll need to use Zapier for complex automation)
​Launch Firestarters (for all sorts of email templates you'll need to sell your program)
In real life: Flodesk stunning (and powerful) automated sequences
5) BOOSTERS
What is it: For funnels to perform way beyond industry average, we use a number of strategies to enhance performance (so your program doesn't just collect 'dust' in evergreen).
What resources you need: Most common funnel 'boosters':
Deadline Funnels (for true urgency)
​WarmWelcome or VideoAsk (to communicate and personalize your pages)
​ConvertHub (from DeadlineFunnels)
Buy on Black Friday: Deadline Funnels has a once-a-year promotion you can't miss. It starts on Black Friday so keep this link to take advantage of it.
In real life: Here is Deadline Funnels in practice for one of our clients:
​
🛍 How's that for a Black Friday Evergreen Roundup?
And some offers will start later this week so I'm putting together a shop to keep you up to date on all the promos going on!
Your business shopping assistant,
Roberta
​
​
---
This post contains affiliates and if you buy from my links you will get access to my bonus Sales Page Secrets + other surprise Bonuses totally free. Just forward the receipt to support@robertawest.com and we will send you the training!
​
Now, just buying the thing won't solve much (believe me I tried! 🙂 so here are some of the best programs to help you scale your digital business: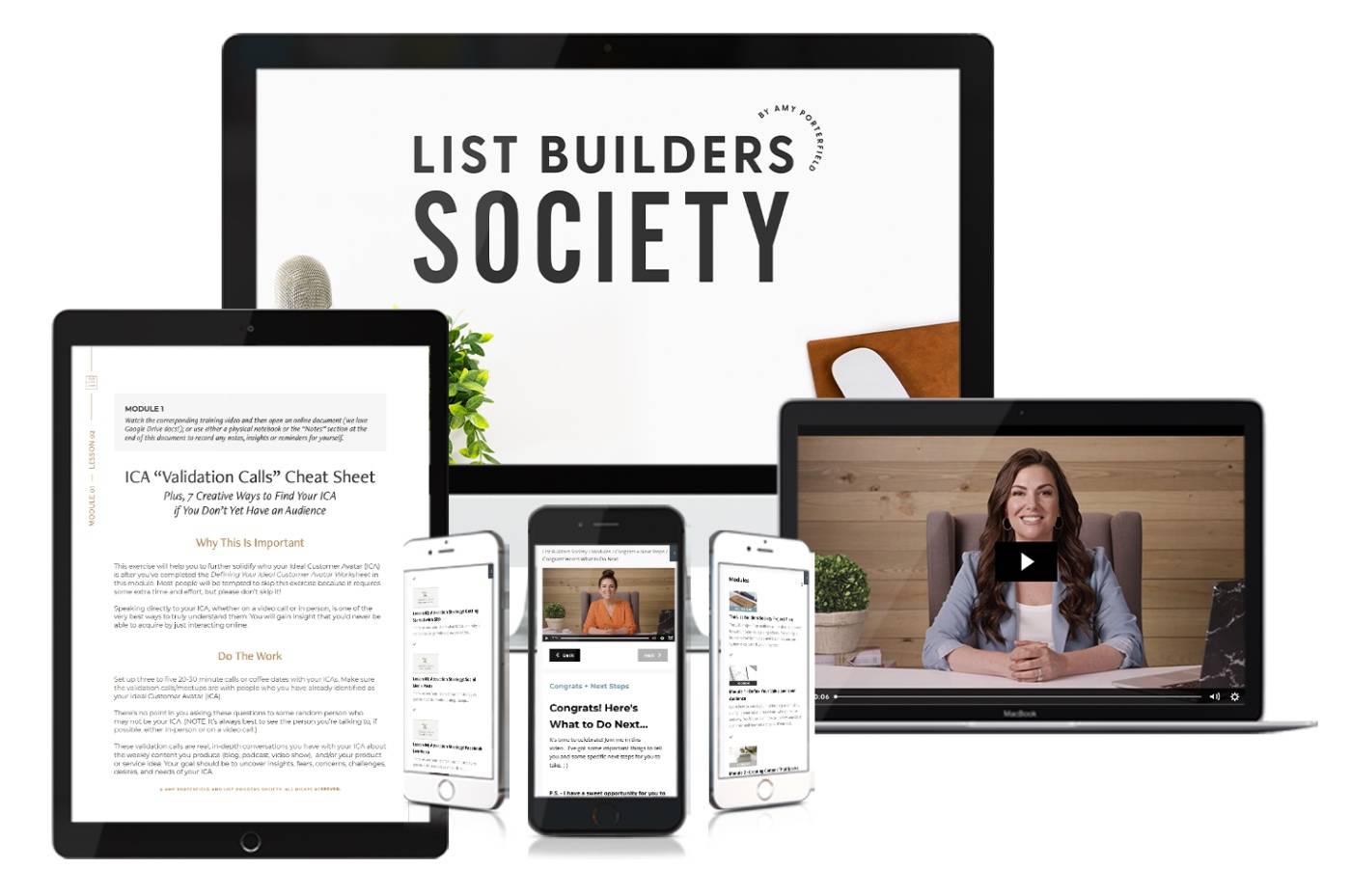 Have a $500+ offer that you want to scale with evergreen to $100K (a year or a month)? Then the 2013 Evergreen Sprint is for you! Book a call to discuss a funnel strategy for your business and reserve your spot with a super special offer.

Set on a low-ticket offer? Grab Low Ticket Funnel Formula – the same exact program I got when I was creating Launch Plan in a Day and get this mighty funnel up and running by Jan!
​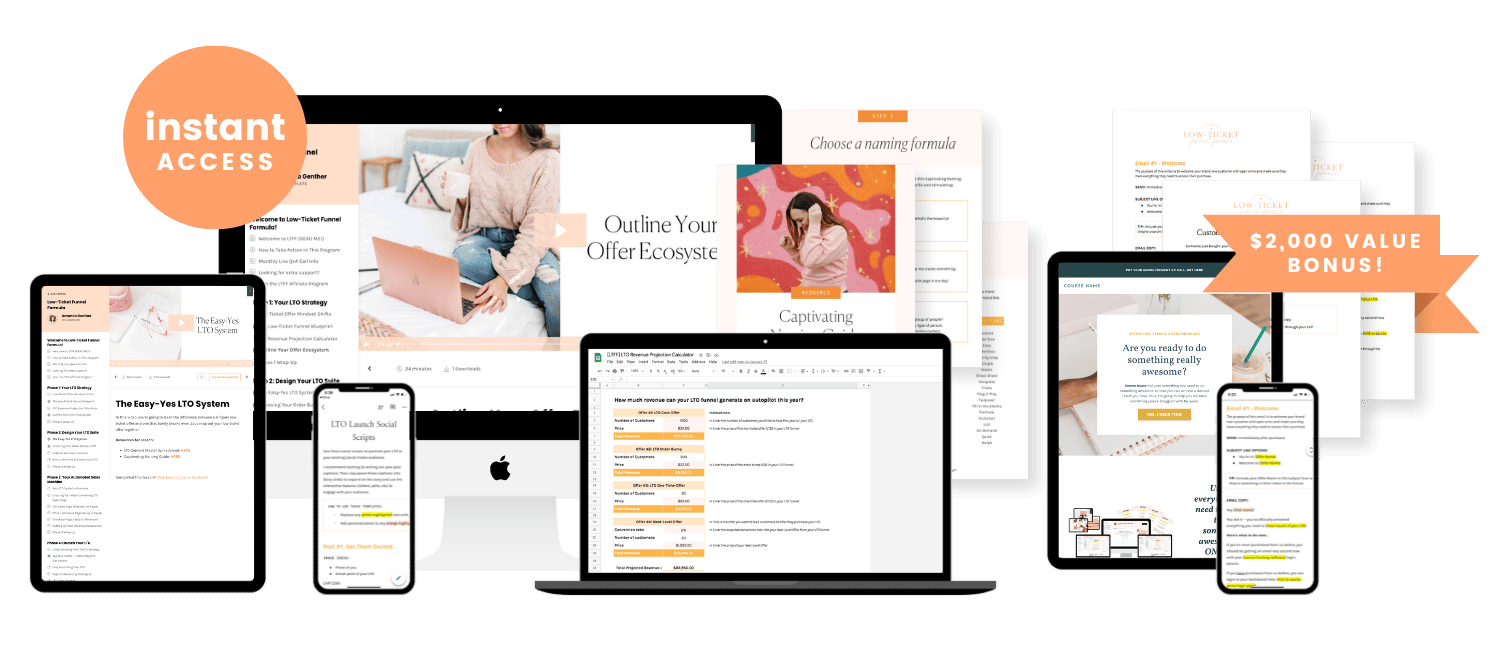 ​
​
Happy Shopping!
Don't miss any of our exclusive bonuses and promotions. Get the email on your inbox here: